Innovus Coloured MDF
Print advert for Innovus Coloured MDF for the September issue of HoutWereld magazine, Germany.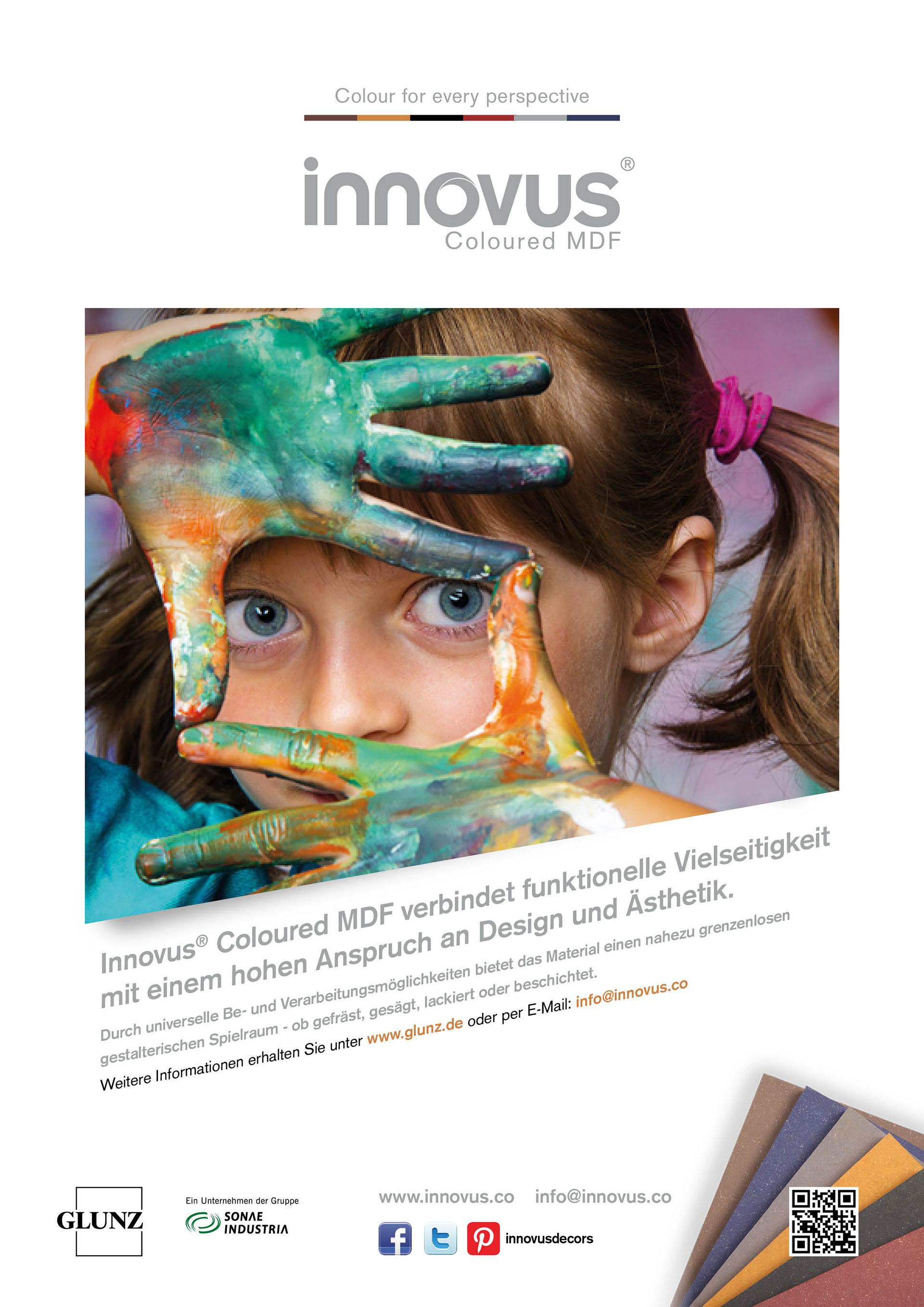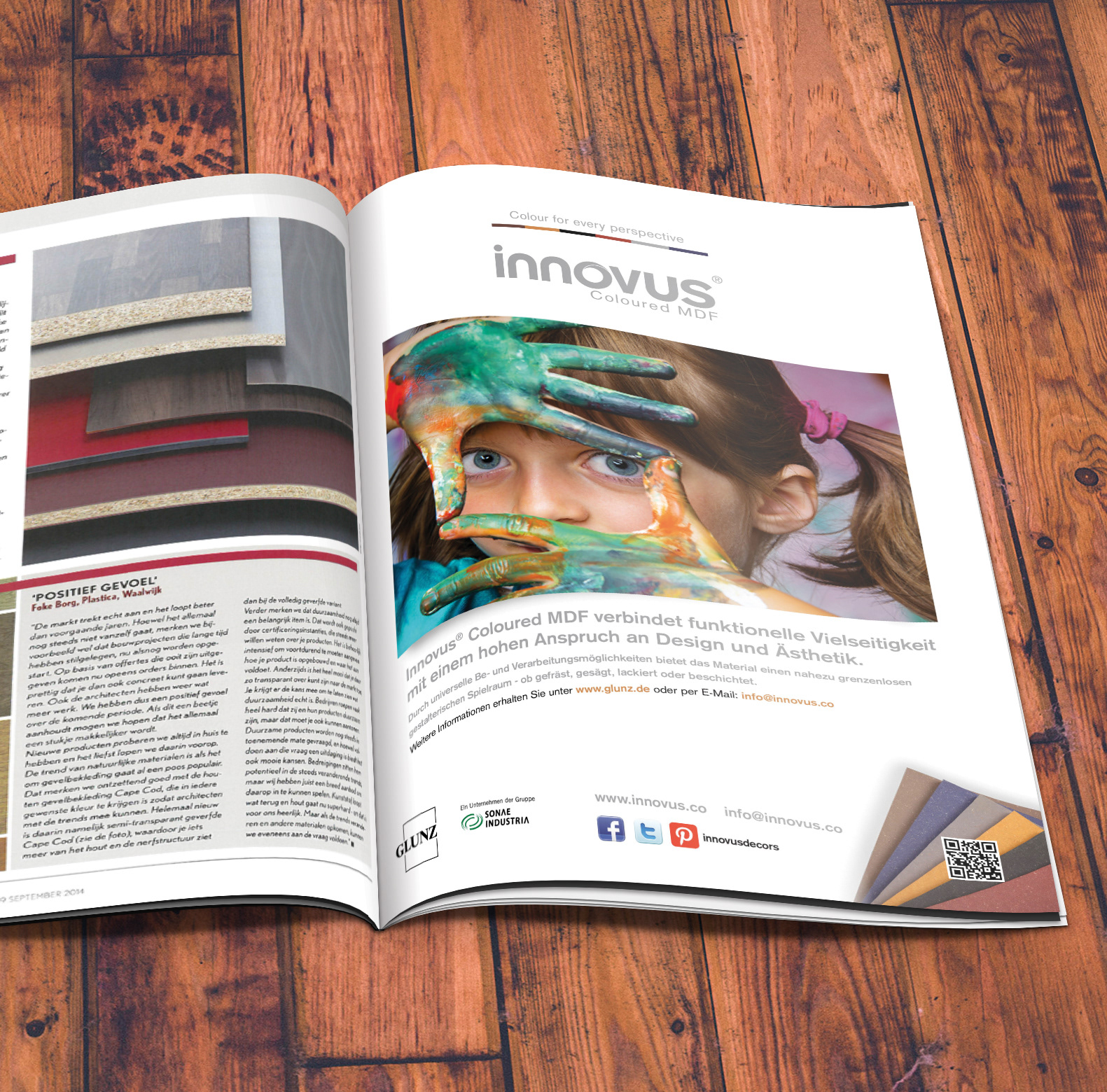 Let Innovus ® Coloured MDF inspire your designs and make your spaces for work, and play, beautiful.
The latest addition to the Innovus range of decorative products, Innovus ® Coloured MDF is a robust,
versatile through-dyed board that is consistent, light-fast and easy to work with.
To order a sample, or for more information, go to www.innovus.co  or email info@innovus.co