Stryker Spine
A marketing campaign to promote the use of MANTIS™ Augmentable screw to Spine surgeons and the medical industry. Illustrations by Amy Dover.
The story of Stryker spine. 
Stryker specialise in the engineering of surgical products. Their spine franchise has a large range of products that enable spine surgery, and within this product range is their MANTIS™ Augmentable screw.
Once screwed into the spine, the MANTIS™ has been designed to allow bone cement to be pumped into it, and out through it's network of holes. This once the cement has set, the screw has an extraordinary grip onto the bone, making it a very solid fixing.
The marketing material that was developed sought to tell this story of the MANTIS™.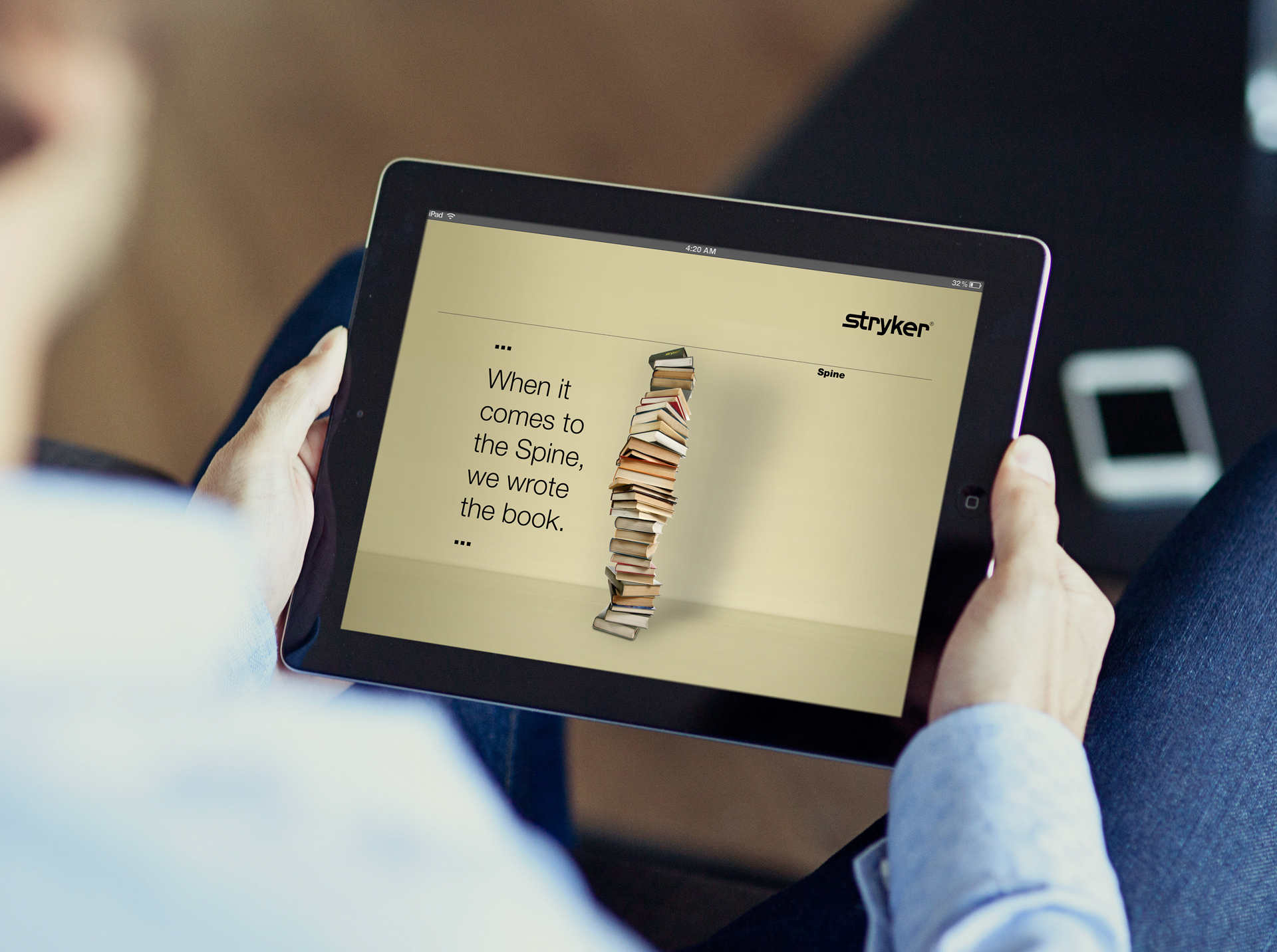 The book stack not only displays many book spines, but resembles an upright human spine.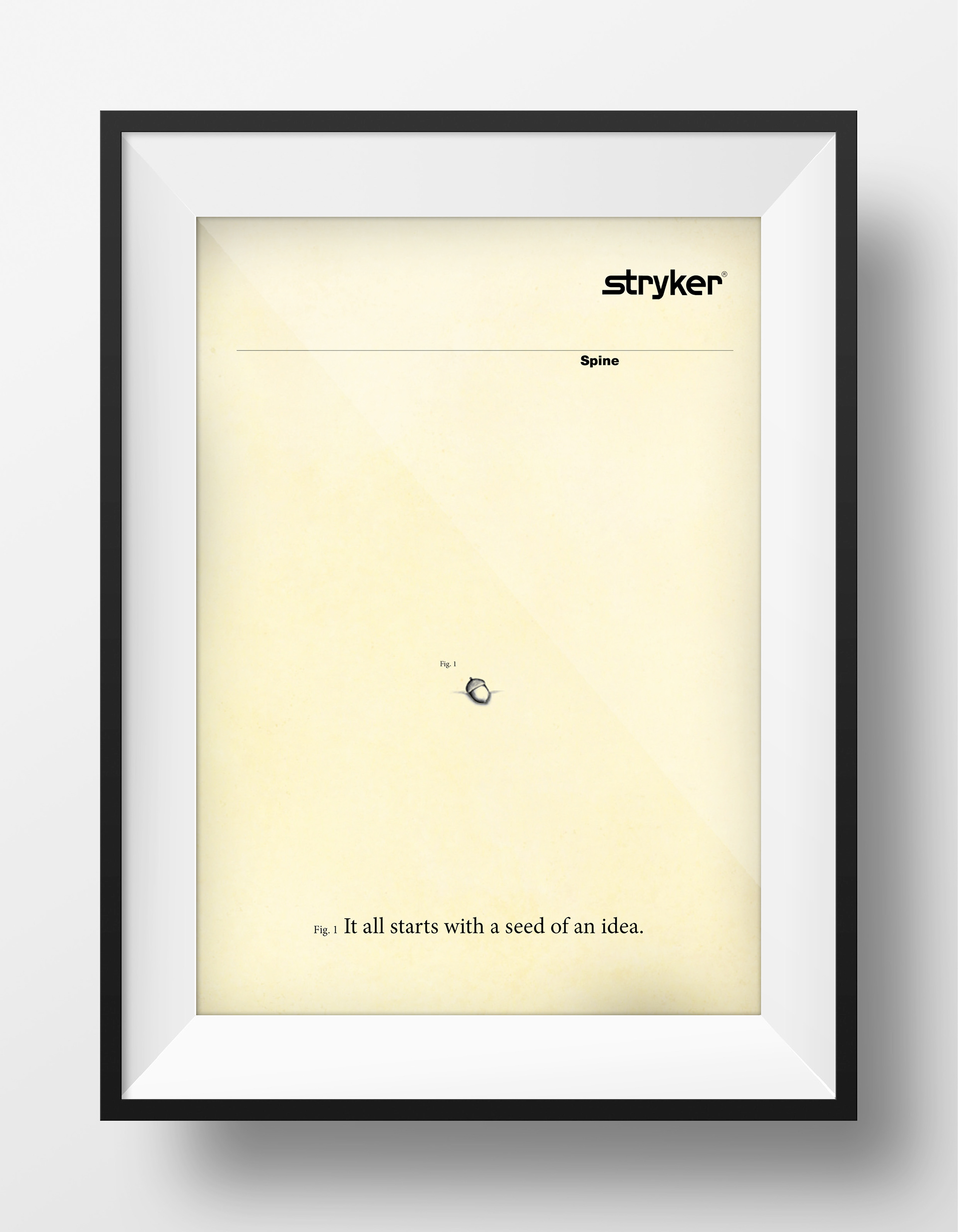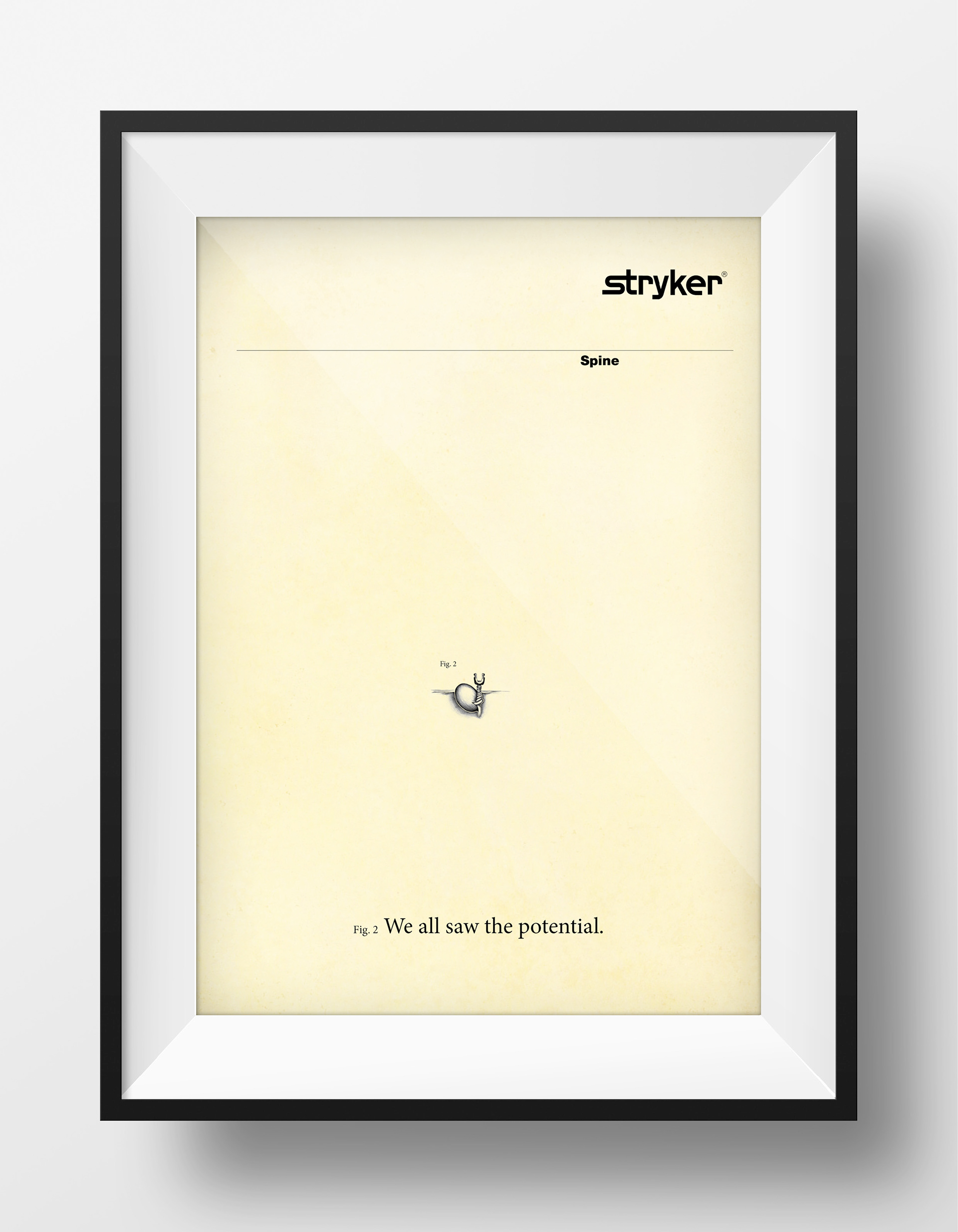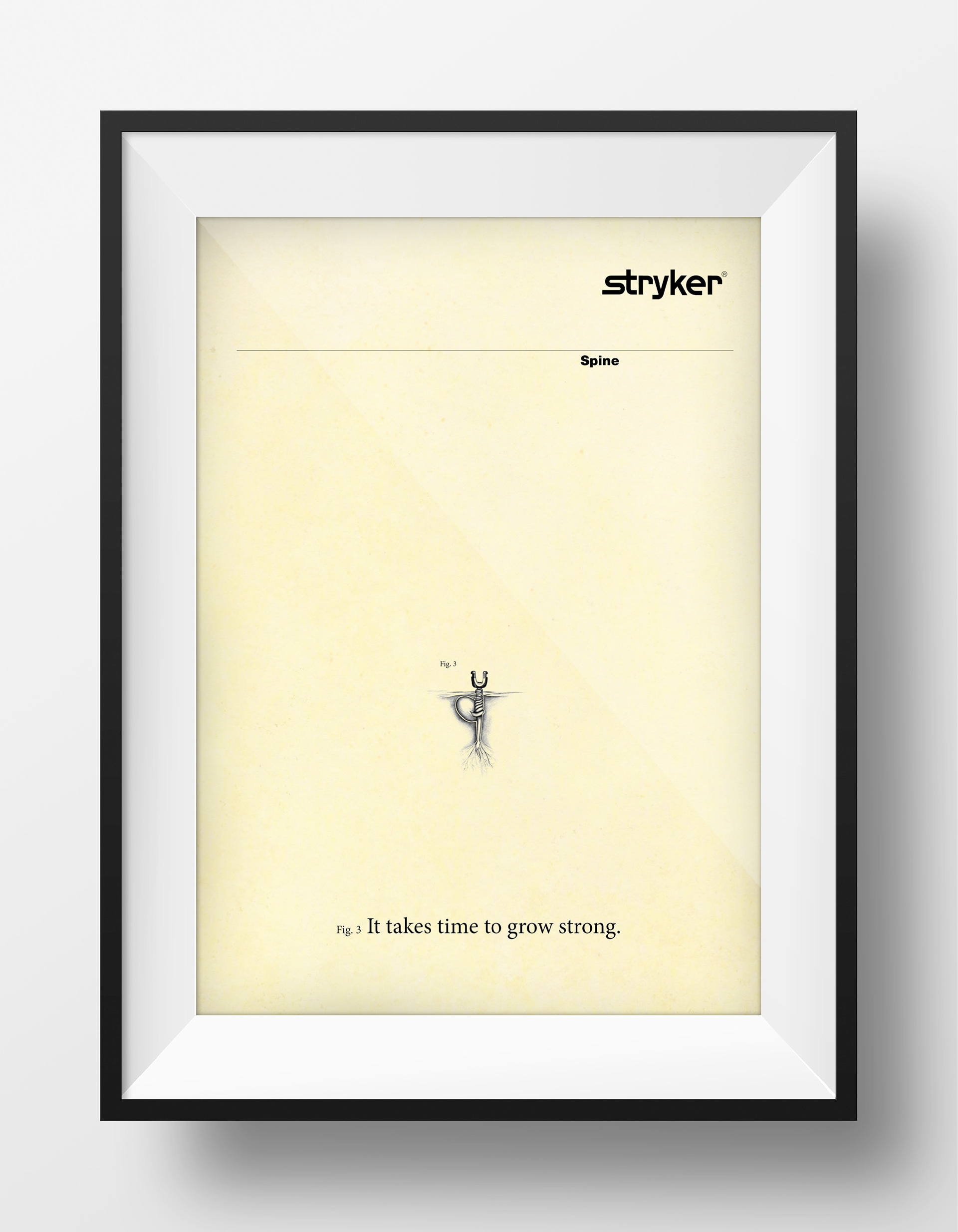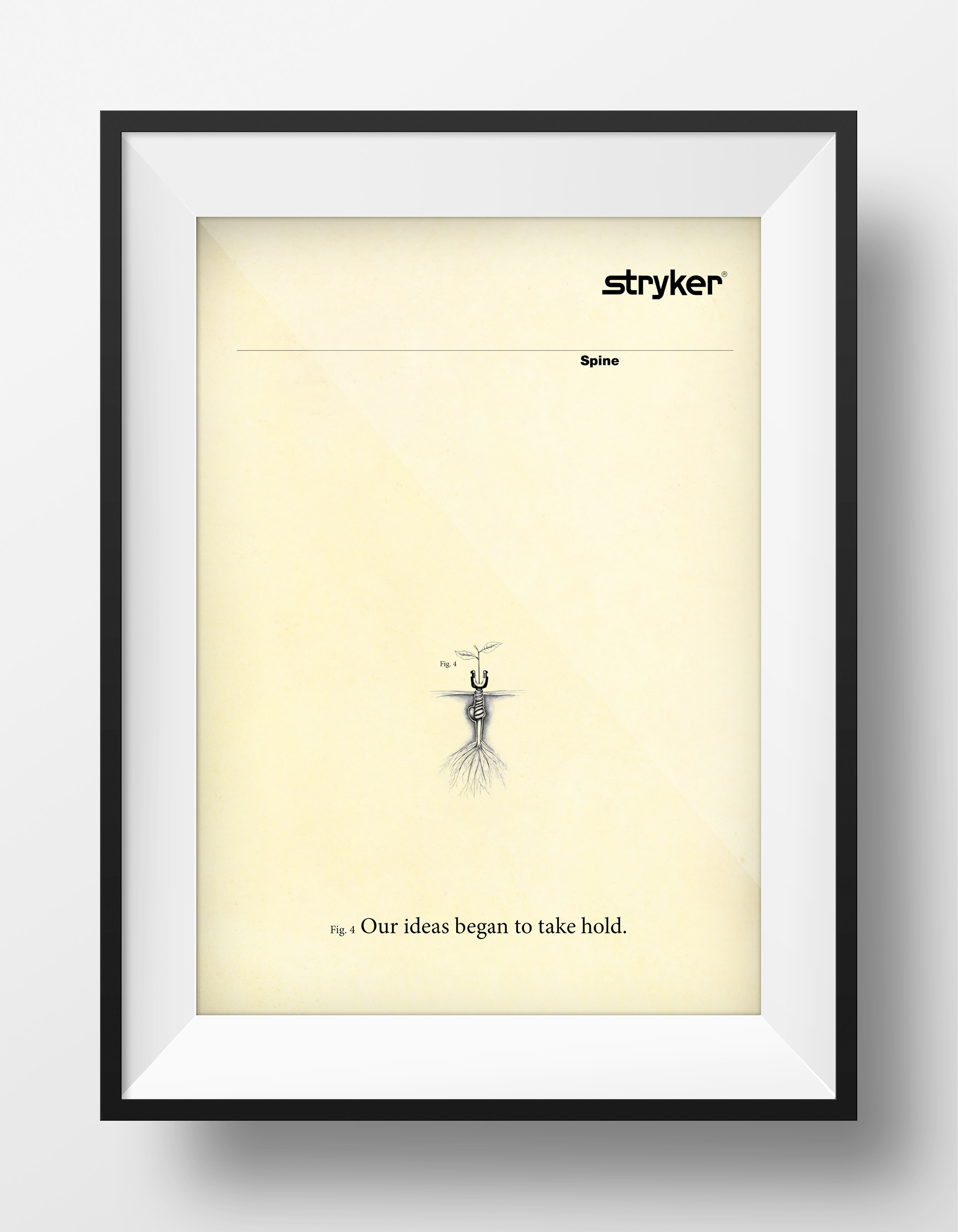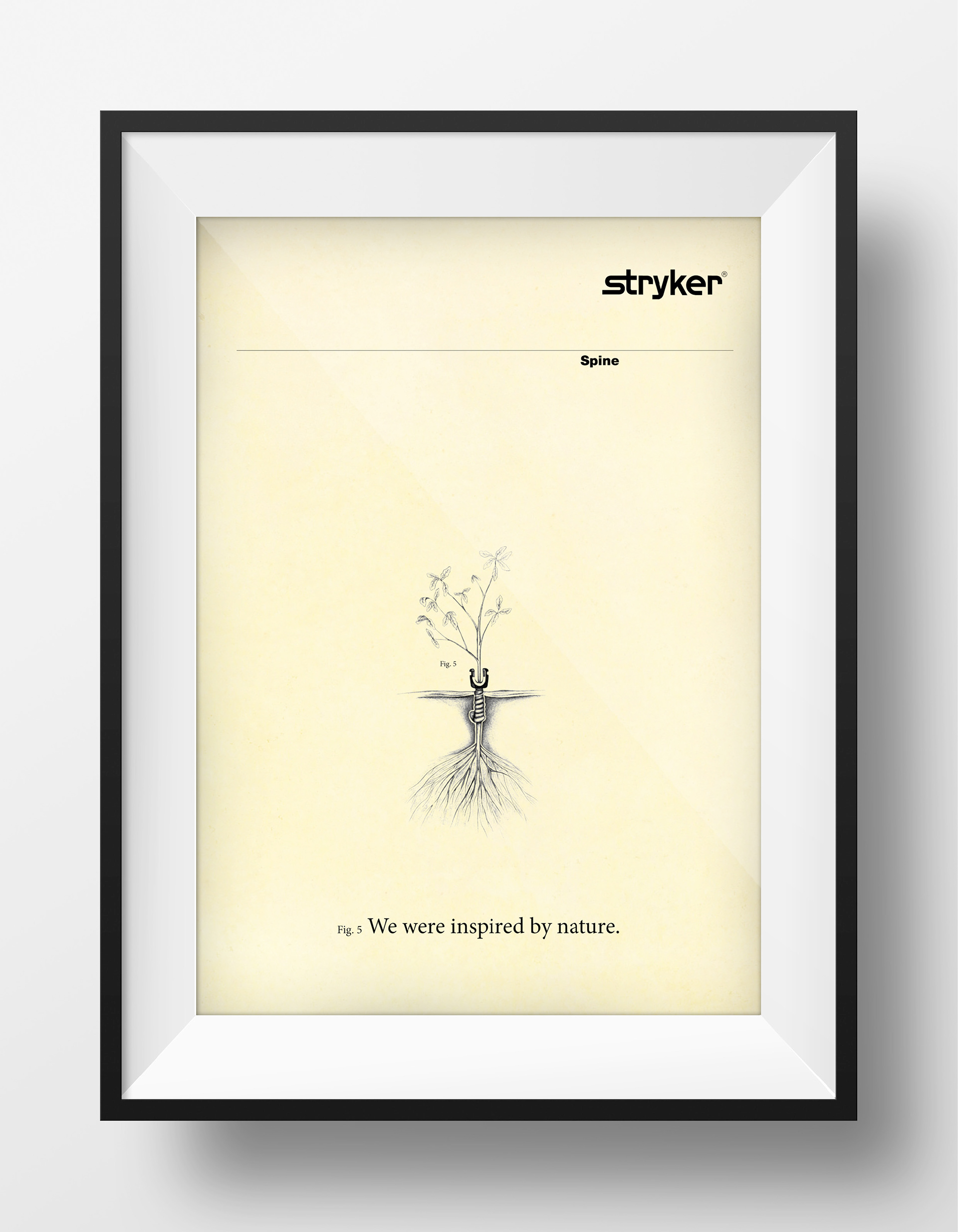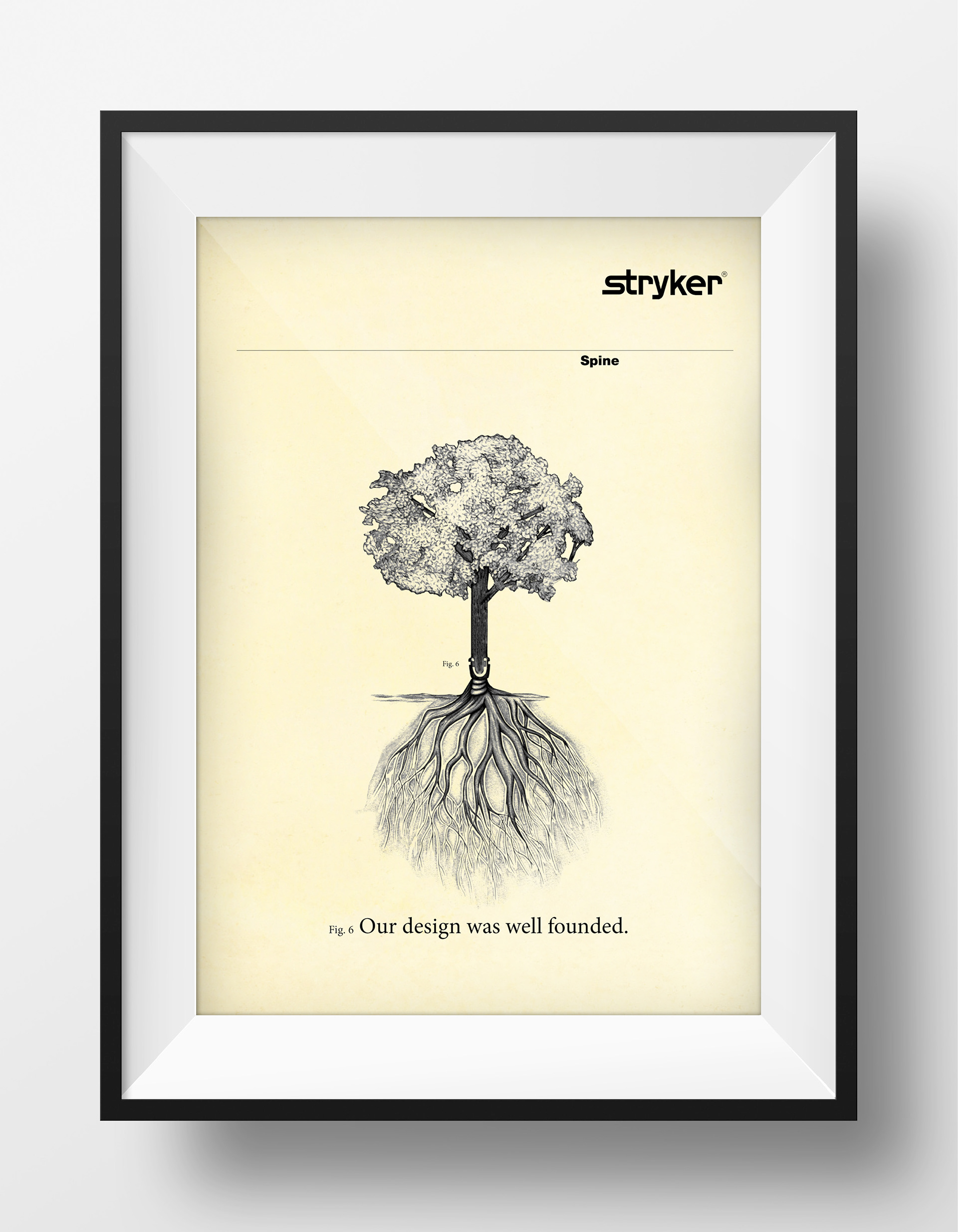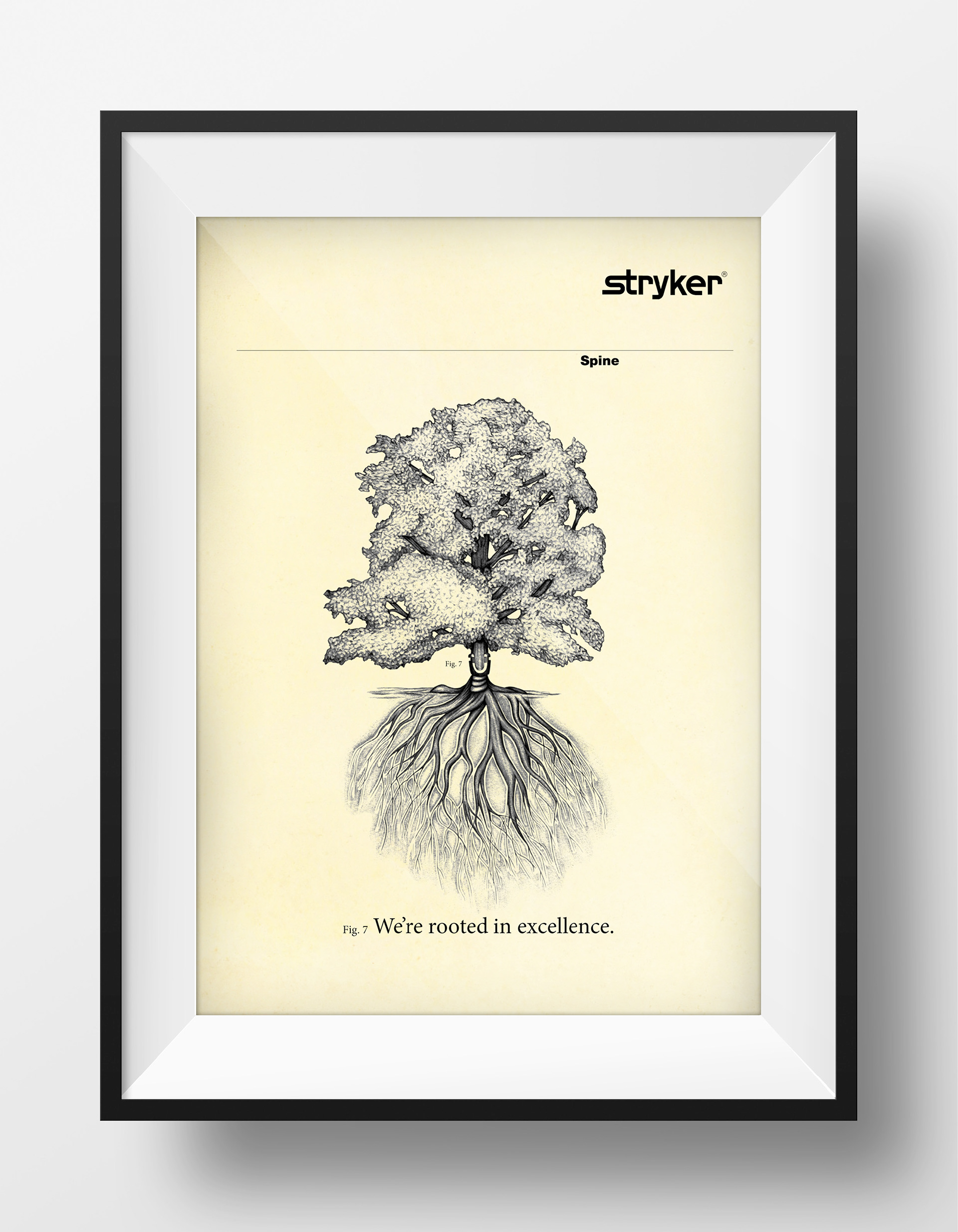 A promotional movie to tell the story of the Mantis Screw.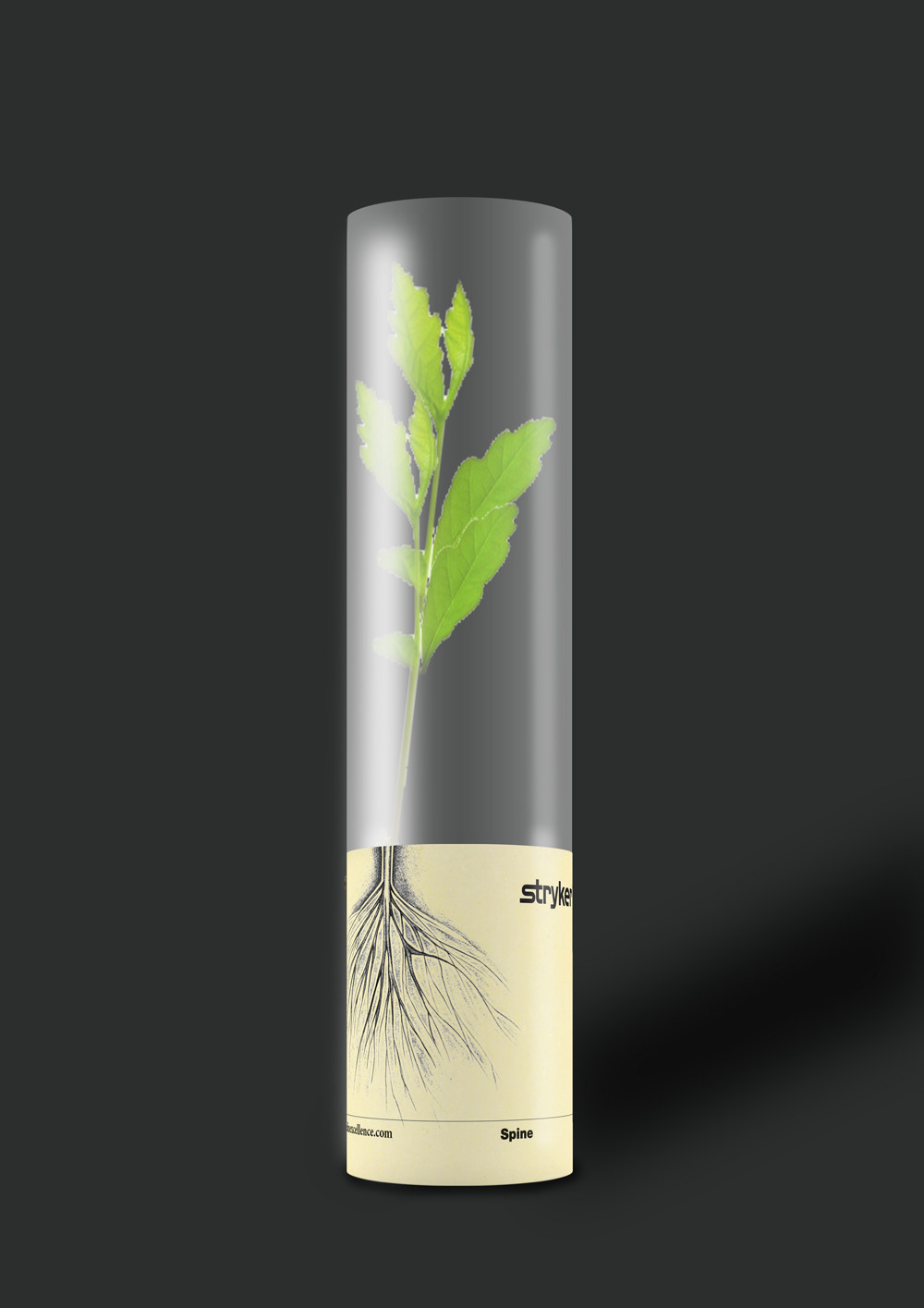 Promotional gift – a seedling to help the campaign grow and gain longevity.